A weekly session focussed on legs in the weight room has been a cornerstone of my exercise program for many years!
It's my most challenging weight-lifting session of the week so I always do it on Saturday or Sunday...away from my busy workweek schedule. Legs require a special mental focus - it's a big muscle group, and it requires me to dig deep in order to show-up with the right focus.
In my leg workout, I feel like I could conquer the world! Work projects that seemed so hard during the week, become 100% do-able ...and I KNOW I can handle the tough stuff in work and life after I go toe-to-toe with a leg program.
But like everyone, doing the same old stuff can get BORING. I like new, fresh ways to hit my bottom half...and have learned you NEVER should be bored in a workout. Why? Because there are waaaay too many fresh and effective ways to lift weights.
This is my fav leg & booty workout this month...I hope you get to "enjoy" it too ;)
Let me know if you give it a try!
MY JULY LEG & BOOTY WORKOUT
Warm-Up: 5-10 minutes (easy cardio, then dynamic lower body stretches)
*Rest 60 seconds between each exercise. Complete all sets in the exercise before proceeding to the next exercise*
Exercise 1: Tri-Position Smith Squat: 3 x 10 Reps Each Stance (no rest between each)

1) Wide Stance/Toes Pointed Out (almost sumo squat position) > VIDEO
2) Shoulder Width Stance/Toes Pointed Slightly Out > VIDEO
3) Feet Together/Heels Elevated on 25lb Plate > VIDEO

Exercise 2: Single Leg Controlled Squat: 3 x 12 (Light weight, focus on depth and keeping constant tension on the quad) > VIDEO

Exercise 3: Single Leg Hyperextension for Ham/Glute: 4 x 8 each leg > VIDEO
Should be more difficult than using two legs and feel less stress on lower back.

Exercise 4: Weighted Split Jump Squat: 3 x 10 each leg > VIDEO

Exercise 5: Hamstring Deadlift with Elevated Toes: 4 x 12 > VIDEO
Legs should be shoulder width apart so might need to use two 25lb plates to elevate toes.

Exercise 6: Reverse Stationary Lunges: 2 x 15 each leg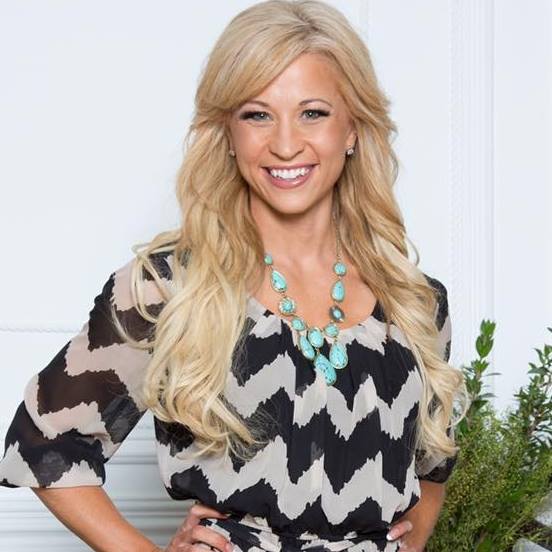 Erica is founder of Sisters In Shape. As a full-time corporate finance executive & mom of 2, she thrives being in the SiS community.
Erica finds strength, energy and empowerment with SiS that she carries into all aspects of her life.
Do you wish you had someone to REALLY support you FULLY to reach your goals through:
EXERCISE (specific to your unique life!),
NUTRITION (specific for your unique body and goals!)
Accountability and mindset coaching
An approach that takes your long term health and lifestyle into account
Peer support from other like-minded women?
Through the unique sisterhood of our Sisters in Shape online client/coach community, women are changing. We know that our affordable, balanced and fully CUSTOMIZED approach to helping you crush your goals is what you've been looking for.